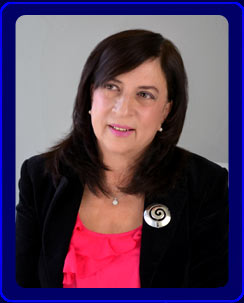 Basic Judaism for Jews and Non-Jews Taught by
Rabbi Bernice K. Weiss Watch this site for scheduled classes.

Rabbi Weiss's newest book, just published March 2015

See further information
The Washington Institute for Conversion and the Study of Judaism, under the direction of Rabbi Bernice Weiss, offers individual counseling, private and group in­struction, education, outreach, and support ser­vices, which meet the needs of all persons choosing Juda­ism. The Insti­tute has created a comprehensive study pro­gram, utilizing textual materials on Jewish history, law, and rituals.

Jews by Choice, and those wishing to learn more about Ju­daism, will use these textual materials but will focus pri­marily upon the Biblical Text. These studies are designed to fully integrate the Jew by Choice into the spiritual com­munity, thus enabling him or her to become an active participant in Jewish life.

Adult Study: The Institute is especially devoted to the unique needs and interests of adult study. Students love learning with Rabbi Weiss, and she is always available for questions and makes the studies enjoyable for those that have the chance to learn with her.

"Studying with Rabbi Weiss has been like exercise for my soul. My life is in better shape, I'm a stronger person, and there is less weight on my shoulders." —Lauren Sprague, DC

"Rabbi Weiss's expertise of over twenty-six years makes her a forerunner in the field of conversion and teaching interfaith couples. . . . Her sensitivity to the specific needs of her students is an inspiration to those who have studied with her." —Student, College Park, MD

"I do not have words to express how grateful I am to Rabbi Weiss for her guidance, nurturing and help throughout the conversion process. Her approach to teaching from all angles, by grounding her lessons in both history and contemporary life, has given me a well-rounded, fresh perspective on Judaism that carries practical implications for day to day life." —Amanda Oefelein, May 18, 2012

"I was a student of yours in 2005 and I want to let you know, ten years later, how grateful I re­main to you. It is a journey to which I have stayed true, I believe, joining Temple Micah in Washington, and then, when I moved to Austin, Texas last year, joining Temple Beth Shalom. I am now preparing to travel with Beth Shalom to Israel, my fourth trip there. But I think back in fondness to your downtown classes, and then to my first Shabbat supper at your home in Rockville. You pointed the way and gave us the the courage take the path, a path that continues today." —Shalom, Greg, October 13, 2015

"Thank you for all you do. You are making such a difference in my life with your caring and special way. I couldn't be making this journey without you!" —Nancy from North Carolina, October 15, 2015
| | |
| --- | --- |
| | |
Judaism is a rich tradition that shapes and defines all aspects of family life. It is more than a religion; it is a way of life. To­day, more than one-half of the Jewish popu­lation who marries will marry someone who is not Jewish. When a family decides to share Jewish heritage, the decision to become a Jew by Choice can be difficult. The Wash­ington Institute for Conversion and the Study of Judaism can offer the individual who wishes to convert, or study, an opportunity to expe­rience the warmth, wisdom, and the rewards of Jewish communal life. The Insti­tute seeks to fulfill the needs of the convert by provid­ing lectures, group classes, indi­vidual in­struction, practical courses on the observance of Jewish rituals and holidays, and marriage ceremonies.

Rabbi Weiss, author of the books Con­verting to Judaism—Choosing to be Chosen: Personal Stories and The Secrets of Becoming Jewish, has developed unique programs and methods to help those choosing Judaism. Her warmth and personal style are sensitive to the special needs of Jews by Choice, providing them the necessary support to integrate themselves into the Jewish community. She enthusiastically empowers her students to begin a life-long process of learning about Judaism. Rabbi Weiss does not convert anyone personally. She just teaches her love of tradition. If a student, after their course of study, decides that Judaism is what they want to embrace, she will find the appropriate sources, and help make this possible.



Private Lessons Available via Skype!

Study privately from the comfort of your own home—at a time that is convenient for you!
Whether you live overseas or stateside, lessons are available and tailored specifically for your individual needs.


For more information, contact:



Rabbi Bernice Weiss
E-mail: bkweiss@converttojudaism.org


The Washington Institute for Conversion and the Study of Judaism is a 501(c)3 tax-exempt organization.
Your tax-deductable donations are greatly appreciated.