The Secrets of Becoming Jewish

March 2015


By Rabbi Bernice K. Weiss with Nancy Kirsch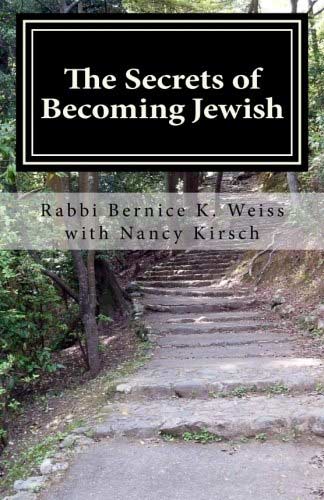 While each person's path to Judaism is unique, they all share a deep sense of commitment to their newfound faith.
Miriam, a highly successful nurse, chose to convert to Judaism on her own after becoming disillusioned by what she thought were Catholicism's overly negative views of women; Ahava, also a former Catholic, embraced Judaism after falling in love with a Jewish man; and Alanna, who grew up as a conservative Chris­tian, always felt uncomfortable with Christian teachings that discouraged ques­tioning. Within these pages, you will also discover the story of Reda and Nour, a Muslim couple from Lebanon who chose to leave their home in Beirut because near-constant strife in the Middle East made life difficult for them.
As these stories reveal, one's decision to convert often raises questions and con­cerns about familial acceptance or rejection; whether to keep kosher or give up past holiday traditions; challenges in choosing a synagogue; and how to balance interfaith relationships. Yet despite these challenges, Judaism's teachings and traditions bring fulfillment and comfort to those who embrace the faith.
Nancy Kirsch, a former corporate lobbyist and attorney, is a freelance writer for a wide array of newspapers and magazines. She has earned several awards for her writing. Raised in Indianapolis, Indiana, she lives in Providence, Rhode Island with her family.

Click the Amazon banner on the left to purchase this
book. Click advertisement on the right to enlarge.